Distant Cousins: Why Fuji And Hip Hop Are More Related Than You Thought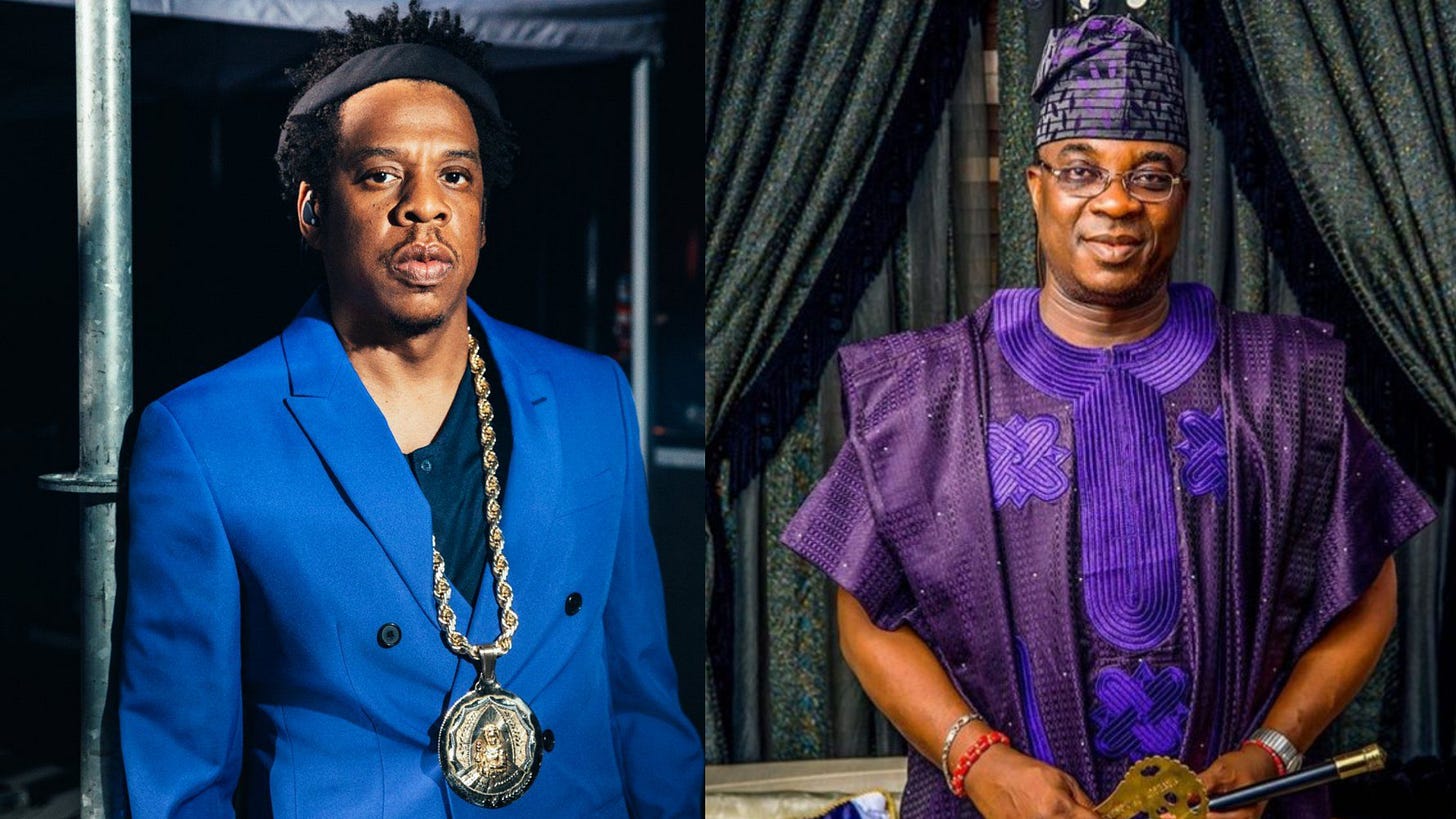 The reign of American Hip Hop music is extensive: since its inception in the early 1970s, it has spread across every continent of the world and has become the voice of many generations. Its influence is so vast that there's hardly any indigenous people in the world that have not listened or adapted it in their music, somewhat. Listen to Chief Dr Sikiru Ayinde Barrister in Fuji Garbage Series II (1988) and you can hear him kick a verse over the rhythmic tap of the drums and bells:
Ladies and gentlemen, old and young ones…/ Wanna make sure you rise up… and dance to the people's Fuji Garbage…/ Genuine and correct music, no more, no less/ Just dance to Fuji Garbage.
The following year, his protege Wasiu Ayinde Barrister (later Wasiu Ayinde Marshal, KWAM1 and currently K1 de Ultimate) released his own album Fuji Rapping. In less than two years, Abass Akande Obesere arrived on the scene and called himself "African Fuji Michael Jackson". By the end of the nineties, Wasiu Alabi Pasuma was widely known by his nickname, "African Puff Daddy".
Some identicalities are unseen until you pause, rewind, rub your eyes and squint again. Only then do those things which were yet undetected become glaring, making you slap your forehead like "Damn, how come I never noticed this before?!"
One of those kinds of phenomena is the incredible similarities between Hip
Hop and Fuji. For many music fans in Nigeria, especially "hip hop heads", connecting the between those genres might be a tall order. But they are there, clear as day.
It is a well-known fact that African-American music has its roots in Africa. Like Lagbaja sang on his song Africalypso, the African slaves that were shipped to the new world carried with them their music. "Some became jazz, some become soul, some became rhythm and blues, swing, big band, bop, hip hop, funk, jazz, rap, reggae, raga…" Inevitably, the plantation music of slaves that included call and response, improvisation and rhythmic melodies ended up being the bedrock of what Hip Hop would centuries later, be founded on.
True Hip Hop heads would know the five pillars of the art, as taught to all of us by the Amen Ra of Hip Hop Kulture, Afrika Bambatta are B'boying (dance), MCing (rapping) Graffiti, DJing and Beatboxing (vocal percussions).
---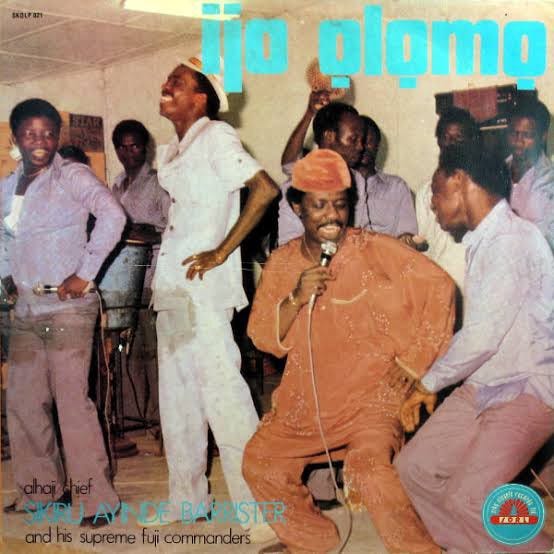 Growing up in Nigeria's southwest, one could not escape fuji music. It was on radio during the week and on record players and they were played during Saturday morning house-cleaning chores in millions of homes and later in the day at birthday parties. The musicians themselves were an active part of society, feeding off current affairs to write new songs for release. When they were not doing that, they were playing at live shows and touring. (By the way, recordings of their shows were highly sought after, sometimes more than the albums because of their exclusivity.) And what's more, their reach extended beyond the Yoruba dominated southwest: in Nigeria and other parts of the world, Fuji music had a massive following that it is impossible not to know of their legend.
In the movie Brown Sugar starring Taye Diggs and Sanaa Lathan, there's a scene where their characters reminisced over the first time they fell in love with Hip Hop. I remember clearly myself, the first time I heard Hip Hop music and Lord knows it was love at first listen.
It was in August of 1992. School was on vacation and our next-door neighbours were a family that had four older boys. The youngest of them was six years older than me so they were my first OGs. At the time my wardrobe consisted of whatever grandmother determined was good enough – mainly gabardine shorts and linen shirts (inspired by Barrister and Kollington) or Pretty jeans and Someone In London Loves Me t-shirts. On this day, a party was going on next door. I was just hearing thumping sounds and loud cheers. I ran towards the fence that divided our houses and peered through the pigeonholes. What I saw was a divine sight! They were all dressed in big t-shirts, different varieties of jeans, high-top sneakers and weird-looking haircuts shaped like rectangular boxes. But it was the music that got me – each time the chorus played; these people raised their hands in unison and swayed them from side to side, yelling "Yeah you know me!" I was transfixed. I sat by the fence for hours; enraptured by this new sound I was hearing.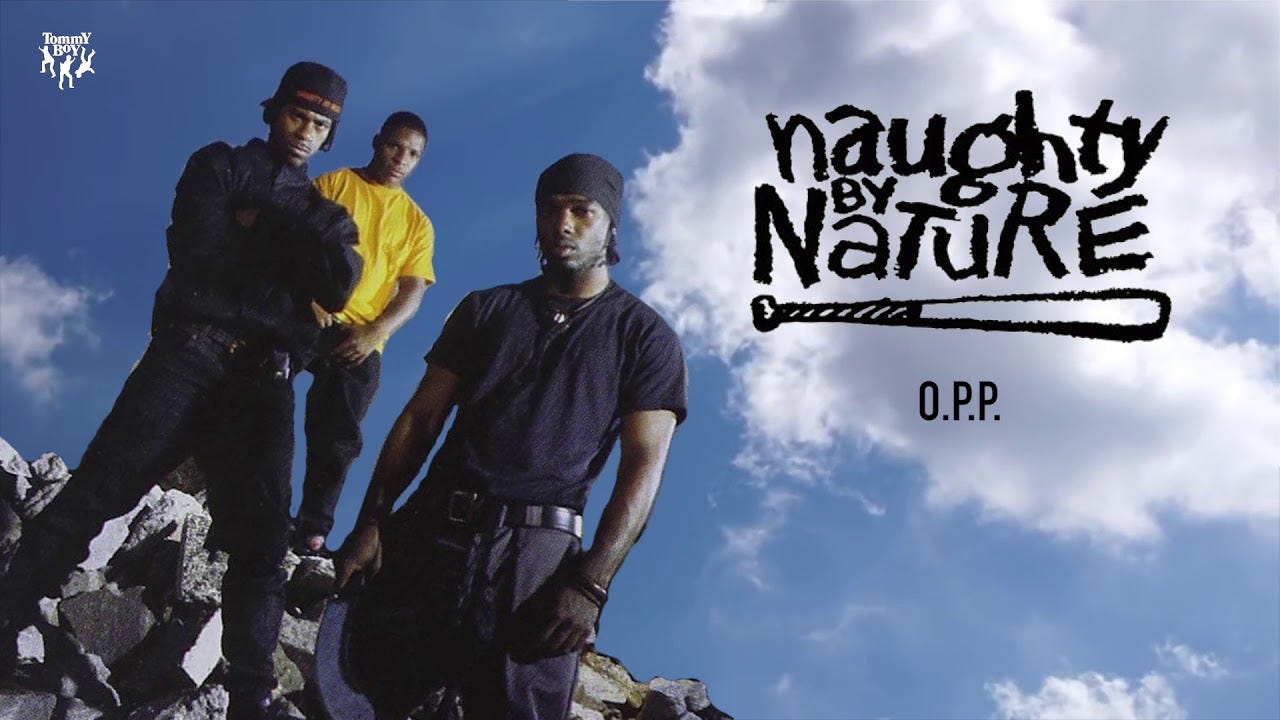 I would later find out that the song I'd heard was O.P.P by Naughty by Nature. For the next ten years, I would become an ardent follower of the music, researching into its beginning, studying Hip Hop magazines (even if they arrived ten months later than the release date). I knew Hip Hop songs by heart, I knew all the stories of rappers; I mourned 2pac and Biggie when they died. I flirted with the idea of becoming a rapper myself. I lived through the shiny suit/bling-bling era that Puffy and Master P introduced to the game. Beyond all of that though, it was the self-expression and poetry of Hip Hop that seduced me and helped shape the person that is writing this piece today. I love Hip Hop.
But I also love, LOVE Fuji music, more or less for the same reason. If you've ever heard the hypnotizing sounds of gangan and omele, iya ilu and gududugu that scores Fuji, or paid attention to the allegories and stories being told in the Yoruba language; you probably would too. Names like Dauda Epo Akara fascinated me. I knew epo akara translated directly to the palm oil used to fry akara. How can it be somebody's name? Or Shina Akanni Scorpido aka Ogo L'orin Wa. I played a little basketball because I experienced a growth spurt around the time Michael Jordan won his first third championship but I first fell in love with the game when Barrister name-dropped Hakeem Olajuwon in Garbage Series I. And there's nothing in the world like Fantasia Fuji. It is sweet, delicious music. I dare you to play it and not dance.
As I grew older and studied the Yoruba language, I came to appreciate more, the power of language as exemplified in the tones, figures of speech and melody it packs in its vastness. Yoruba has a saying for everything and every incident is a story. How else can you say "Lọ́'ṣọ mọ́ ìdí, lọ́ ìdí mọ́ aṣọ; kí ìdí ṣáà má ti gbóòfo"? You can't even put it into English!
(Well, I guess other people love it too, as Yoruba features prominently in Nigeria's unofficial lingua franca; pidgin-English. Shebi, abi, ehen, oya are just a few examples.)
---
I had this epiphany two years ago when I realized that just like Hip Hop and Fuji had the same elements.
The most striking feature of music is the lyrics. Creating lyrics and assembling a rhyme scheme is the single most difficult aspect of writing a Hip Hop song. It's the standard by which rappers are judged. Same for Fuji music. A fuji musician is expected to use wordplay, metaphors and rhymes to convey a certain message. (MCing). Fuji creator Sikiru Ayinde Barrister is famed for being a wordsmith extraordinaire. His counterpart Kollington Ayinla was known for his dancing. Who doesn't remember Ijo Yoyo? Many years later, Abass Akande Obesere titled himself African Fuji Michael Jackson and had to moves to go with it. That's B-boying!
Perhaps what gives this traditional music genre its uniqueness is the use of percussion. While juju leads mostly by guitars, fuji stands itself out by relying heavily on an assortment of drums. Little surprise that young wannabes often create drum patterns with their mouths (Beatboxing). In the same vein, it's hard to start out one's career with a full band, fuji starlets learnt to make use of DJs to loop beats for them to sing on. Thus, a DJing is also an element of both genres. The most unlikely element Hip Hop and Fuji share is graffiti. Look around – especially in cities like Lagos where the most used form of transportation is the ubiquitous Danfo and its cousin, Keke Maruwa. Nearly all of them have some form of art on, either the silhouette of a dancing couple, witty inscriptions such as No food for lazy man, or images of their favourite Fuji musicians.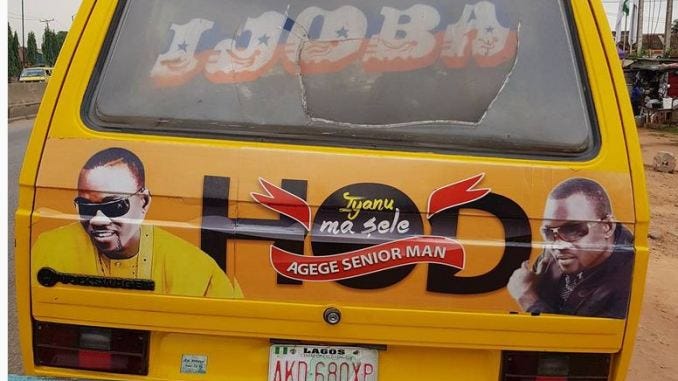 In recent times, purists of these genres have decried how they've been
watered down and have little social and moral content- a deviation from how the early practitioners intended. Hip Hop purists will have you know that Migos, for instance, with their mumble rap cannot be regarded as "real" Hip Hop. It's no different in Nigeria where older fuji artistes such as K1 have expressed their worry that Fuji is not growing these days at the pace it grew two decades ago, even though artistes like Olamide, 9ice and Reminisce have proudly referenced fuji as their major inspiration. While Hip Hop has evolved and formed several sub-genres, Fuji is in danger of extinction.
---
Thanks for reading. Do not forget, however, that this newsletter is the preamble for the book History Made. We are now in pre-production. A preorder link will be sent to you in the coming weeks so that you my friends are the first to receive the book when it is released. Thank you!