History Made Now Available For Pre-order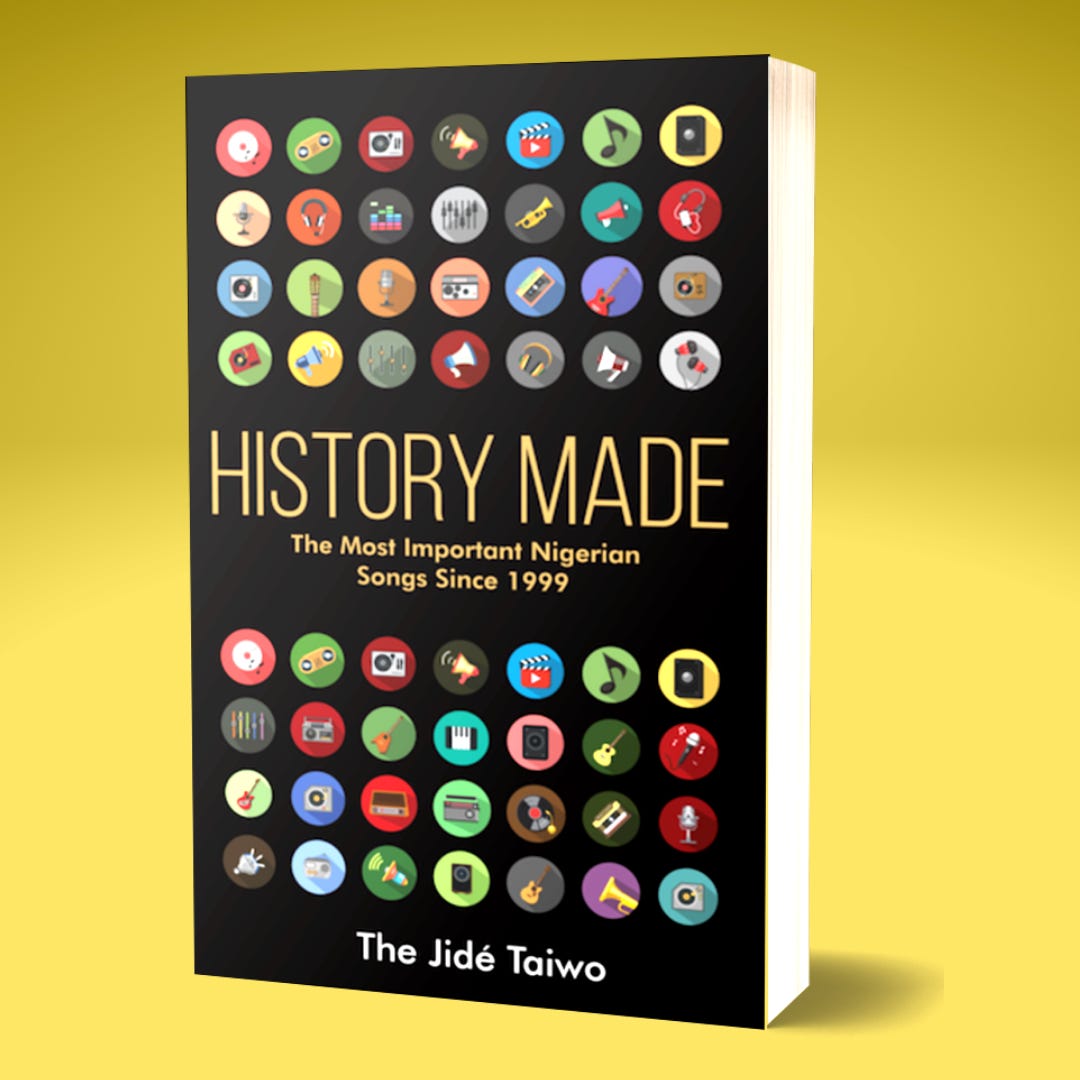 Hello there. It's Jide. I'm emailing you because we finally have a release date for the book and you can pre-order now.
I'm really excited to share with you my thoughts on the most important songs of our era. History Made: The Most Important Nigerian Songs Since 1999 will be released on December 7 2020. But you can get it first if you pre-order between now and then. You'll get the book at 30% off and get to read the preface and first chapter right away.
The pre-order link is here.
Thank you once again for the support and let's continue the conversation by using the hashtag #TheHistoryMadeBook.
- The Jidé Taiwo.