So... I wrote a book
There's so little documented record of our music history/pop culture in the last couple of decades. It's why I'm doing this: it hasn't been that long and things are being forgotten already.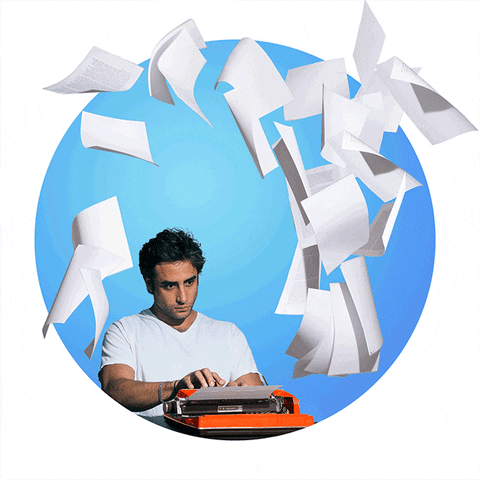 My name is Jide Taiwo and over the last decade or so, I've worked in and around media and entertainment. I've always been fascinated by discussions about our music history, which like many other aspects of our history as a people, has not been documented as much as it should have. My first introduction to music journalism and critique was through the pages of soft sell magazines like FAME which I read as a child. The quality of writing was mesmerizing and I dreamt of doing similar things someday. But when I laid my eyes on HipHop World Magazine in the mid-90s, I knew for sure that I wanted to work in that space. It didn't happen for another fifteen years or so. I would find out that like Terry the Rapman said, it wasn't beans. The pioneers of that era ran on self-funded dreams and grit. It wasn't until around 1998 that the music and entertainment industry started to take shape. Since then, it's become a multi-million dollar enterprise. Compared to say the hip hop industry, it's not a lot. But considering where people like Obi Asika, Kenny Ogungbe, D1, Nelson Brown, Ayo Animashaun, eLDee the Don etc started from, we're practically balling.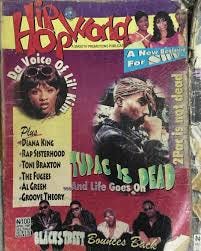 Shockingly, there hasn't been deliberate documentation of the process since then. On the one hand, it is understandable as most of the players are still building. On the other, it is unforgivable that these stories are not being told. If the major players are unable to tell them, the rest of us on the sidelines have the responsibility of sharing our own perspectives. If we're lucky, it will be dead-on accurate. At worst, it would be a case of blind men describing an elephant only by the parts of the body they touch: there could be different accounts, but ultimately it would be various parts of the same thing.
So I wrote a book. History Made: The Most Important Nigerian Songs Since 1999 is a collection of essays of the songs that defined each year, each era, each sound, each individual with a view to contextualizing the music and time. While some were also the most popular songs of their respective years, others have impacts that transcend commercial and chart success. I titled it History Made because, in the last twenty years, Nigerian music has broken records time and again, despite the vacuum from which it began. We've seen music influence culture and policy, we've seen superstars come from underprivileged backgrounds, we've seen ancillary businesses come from the music. I feel it is my responsibility to share my thoughts, which were formed by my years of experience as being a writer, journalist, editor and a C-level exec in this field, on why these 21 songs are the most important of their times.

The plan was to release the book around June 2020 but the Coronavirus came and fucked everything up. Yet the work must be done. So we've had to push the publication of History Made till the last quarter of the year, most likely December. This newsletter will keep you in the loop and in some way, push me not to be discouraged by the cost of printing a book in Nigeria. (The Terry epigram applies again here.) I will also share timelines and previews of the book as they happen, as well as the other projects I have currently and in the future. (Low key, I started a podcast network. We're in the process of producing a number of podcasts. More on that later. Here's the first one though, This Shouldn't Be Funny, a comedy podcast I started with my friend Tunde Aluko.)
Sign up and let's keep the conversation going, will you? Thank you.